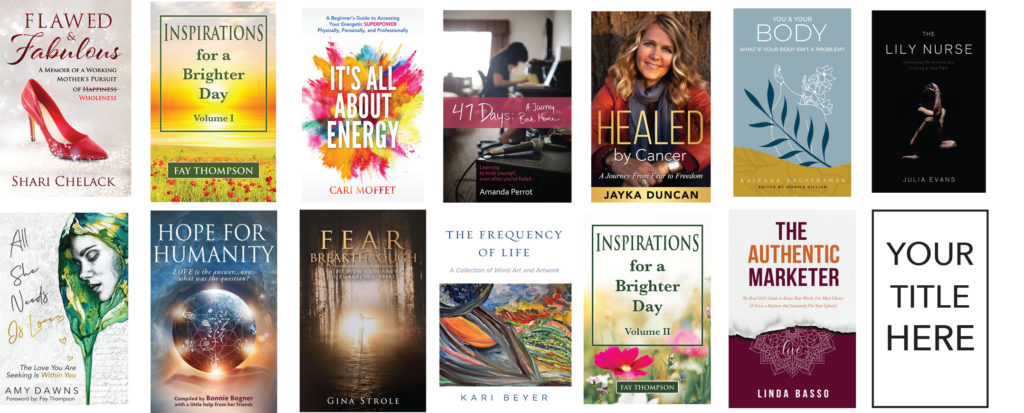 At Big Moose, we believe your story does make a difference.
Your story makes a difference. Your life makes a difference. Whatever message you want to share with this world can be shared globally through publishing.
Hi. I am Fay Thompson, author, coach, and now publisher/editor. I decided to create Big Moose Publishing because I have gone through the self-publishing process and learned first-hand the pros and the pitfalls of going through a major publishing company. I found that with today's technology, there are other ways to gain the same result more economically and gain greater profits from the sale of my books. I realized that I could assist other people wanting to make their publishing dreams come to fruition and give friendly, personalized service, guidance, and the wisdom of my experience.
Big Moose Publishing is not a traditional publishing house. It is designed to help you get published your way. You keep 100% of the royalties with the greatest worldwide distribution possible, and you buy your own books at cost without any minimum order requirements.
Best of all, you receive personalized, hands-on service every step of the way.
You've written a book. Now what?
Once you complete your manuscript, it can be confusing to know what steps to take next. Truthfully, it is simple. Let me work out a plan and timeline for you. What do you need? Are you savvy with formatting and design, and just need direction? Or do you have no clue what to do and require someone to do the background work for you? Maybe you are someone who just wants someone else to take care of all of the details. Perhaps you wish to publish an audiobook too? No matter what your needs are, we can set up a plan to meet your needs and requirements.
Your book is a tool for you to promote you, your business, and your ideas. Whether you just wish to get your story out to a few friends and clients or have your book available to the world, Big Moose Publishing can make your dream a reality.
"We all have a book in us and one day when you are brave enough to write, you will want to get in touch with Big Moose Publishing to help with sending your book out into the world.  Fay makes it easy with her knowledge and experience from editing, to a professional cover, to getting your book on Amazon and making it a best seller!  I highly recommend Big Moose Publishing. They take all the pressure and worry away so that all you need to do is write!" – Cari Moffet, Author of It's All About Energy